We came across Profitsflow while looking to replace our Alliance software. We wanted software that was similar to our current system or a system that would configure to fit our workflow. Profitsflow were very responsive to pre-sale questions and provided us with many demo sessions. Profitsflow feels more like a partner than a vendor, they are very responsive to support tickets and the time difference between NY and Ireland hardly seems to be an issue. The highly-configurable nature of EFACS put us at ease, considering that EFACS is not tailored to the US market out of the box. The integration of the accounting modules within EFACS is more efficient than competitor software.
---
Rob Riccardelli Jr.
Times Square Lighting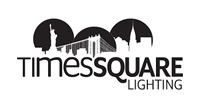 Smart Electronics came across Profitsflow by researching online. One of the biggest problems facing us when we were looking for an ERP system was that we needed to effectively manage production and stock control. We have been using the EFACS software for a number of years now and it works well for us.
We felt that the EFACS product was feature rich but also keenly priced. Overall, we have had a very good experience with Profitsflow, we find that the support department is very good and the team is very knowledgeable.  We would have no problem recommending Profitsflow to other companies.
---
Eamon Irwin
Smart Electronics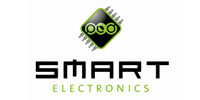 We chose Profitsflow after meeting them at the ERP Head to Head event.  We felt that Profitsflow best suited our needs as they are a local company of similar scale to us. The EFACS software was the best fit for our specific requirements, we needed a system to manage production and stock control, and we believe that the software is good value for money.
The Stock Control and Production modules in EFACS work excellently for us. We had a very good experience with Profitsflow and the software implementation went smoother than we expected.  We would happily recommend Profitsflow and EFACS to other companies.
---
Angela Walsh
Celtic Chocolates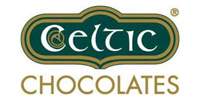 Cathx Ocean and Profitsflow have been working together for two years. We implemented EFACS as it was a good fit for our business. The software is innovative and has a depth and richness that other systems do not. EFACS integrates with our manufacturing operations, providing accurate information for bill of materials, stock controls and full traceability, which is important for manufacturing. We know exactly how much each product has cost us by the time it leaves the factory. I have already recommended Profitsflow to other companies, as we have forged a great working relationship with them.
---
E. Boland
Cathx Ocean
Aragorn Services have worked with Tadhg Henderson and the Profitsflow team for many years. When we made the move to EFACS from Alliance, which had been our system for 17 years, the Profitsflow team were a great support. There was an adjustment period for us, but EFACS is very easy to use. We cannot recommend them highly enough, from system implementation through to training and support. We have had a very positive experience with Profitsflow, the support team are always easy to reach and willing to help. It wasn't easy getting used to a new system after 17 years, but Profitsflow made the transition to EFACS easy.
---
Mary Tambling
Aragorn Services Ltd.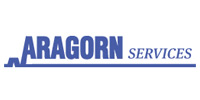 Having worked with Profitsflow and EFACS ERP for many years, I cannot recommend them highly enough for implementation, support, development and training…
---
Brian Compton
Rapid Intl