ERP for Food & Beverages: Profitsflow Webinar Series
Business system selection for the food and drink industry is not for the faint hearted. Building a requirements analysis can be a challenge for the most experienced of system selection consultants.
One good tip is to start from the desired end result – build a list of reports required by each department. Working backwards allows then for an in-depth review of all business processes with the overall outcome in mind.
At Profitsflow, we work with the Irish Food Manufacturing sector to deliver fully integrated ERP solutions at all levels, from small, niche ingredients providers to much larger food processors.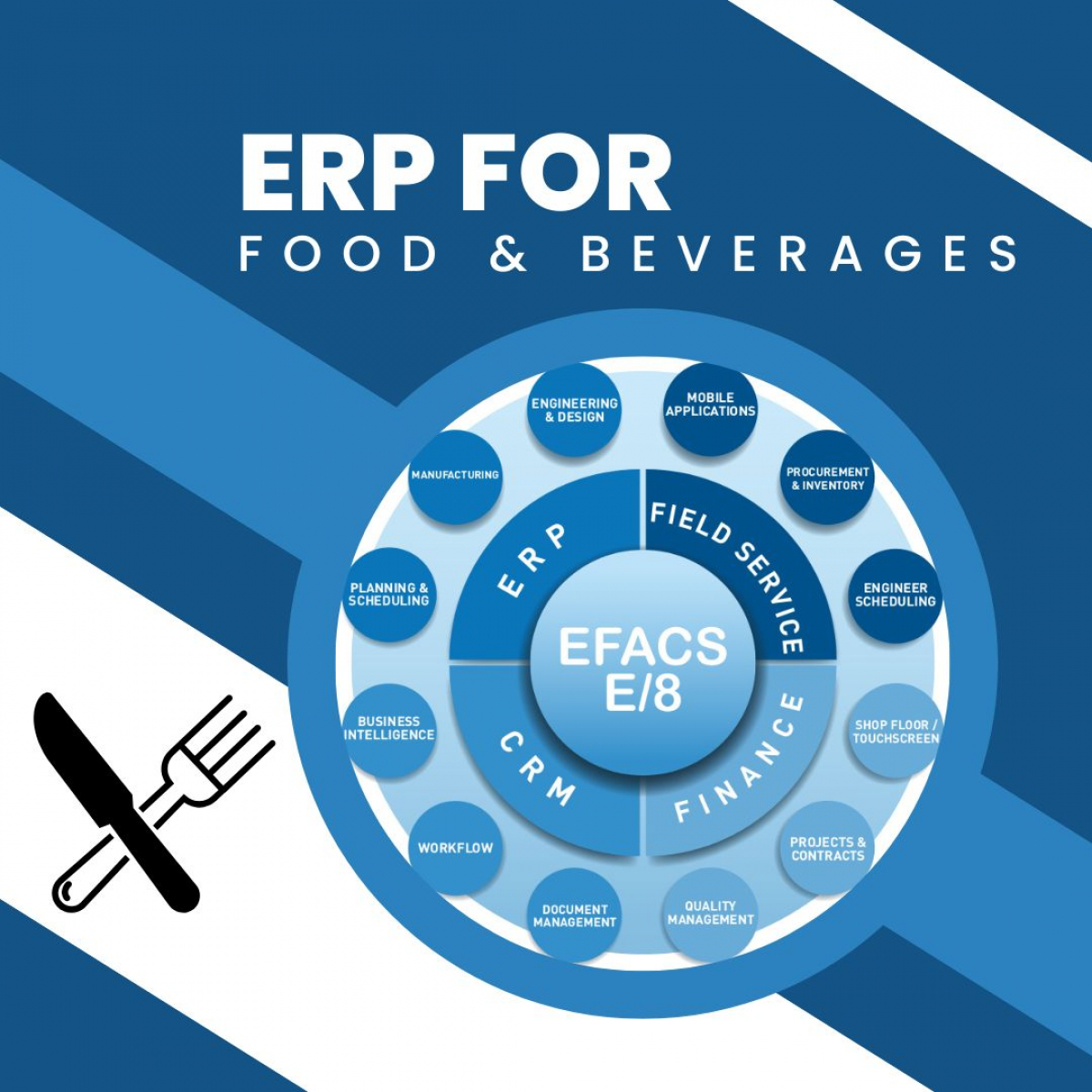 Over the coming months, we have scheduled a series of webinars geared at food manufacturing companies looking to start the process of selecting an ERP solution.  These webinars are a great way to familiarise yourself with many of the questions you'll need to ask during the ERP selection process, without the need to commit the time required of a full scales system demonstration.
All it takes is 20-30 minutes, the webinar is delivered online, so you don't even have to leave your office!  Some details about the product: EFACS E/8 ERP allows you to keep track of stock, manage recipes, costings, quality, new product development, production scheduling, accounts and integrated reporting.
From back office processing through to management of resources and businesses departments, the system comprises an integrated suite of software modules meaning data is entered once and flows automatically and seamlessly through the system.
Examples of the extensive functionality included with EFACS include:
Raw ingredient management
Warehousing and stock control
Product recipes, with variations and revision control
"Farm to Fork" traceability
Customer Relationship Management (CRM)
Supply Chain Management (SCM)
Quality control, incorporating Vendor Performance and reporting
Rapid telesales order entry
EDI capability
Reporting and KPI analysis to facilitate "reporting by exception"
Delivery management and tracking
Materials Requirements Planning
Advanced Planning System incorporating Finite Capacity Scheduling
Full accounts module
Fairtrade/organic reporting