Eagle Field Service: Profitsflow Webinar Series
Eagle Field Service is a fully integrated solution for companies who manage teams of field service engineers. The software comprises a suite of modules enabling automated communication of data between departments and eliminating duplication throughout the organisation.
Log a service call, assign it to the right engineer with the associated required parts, the engineer tracks activity in real time.  Closing the job causes a service visit report to be generated automatically and optionally sent via e-mail to the customer.  Any chargeable elements of the job are automatically calculated and queued to Eagle's own accounts system for processing as an invoice.  All automatic, all in real time.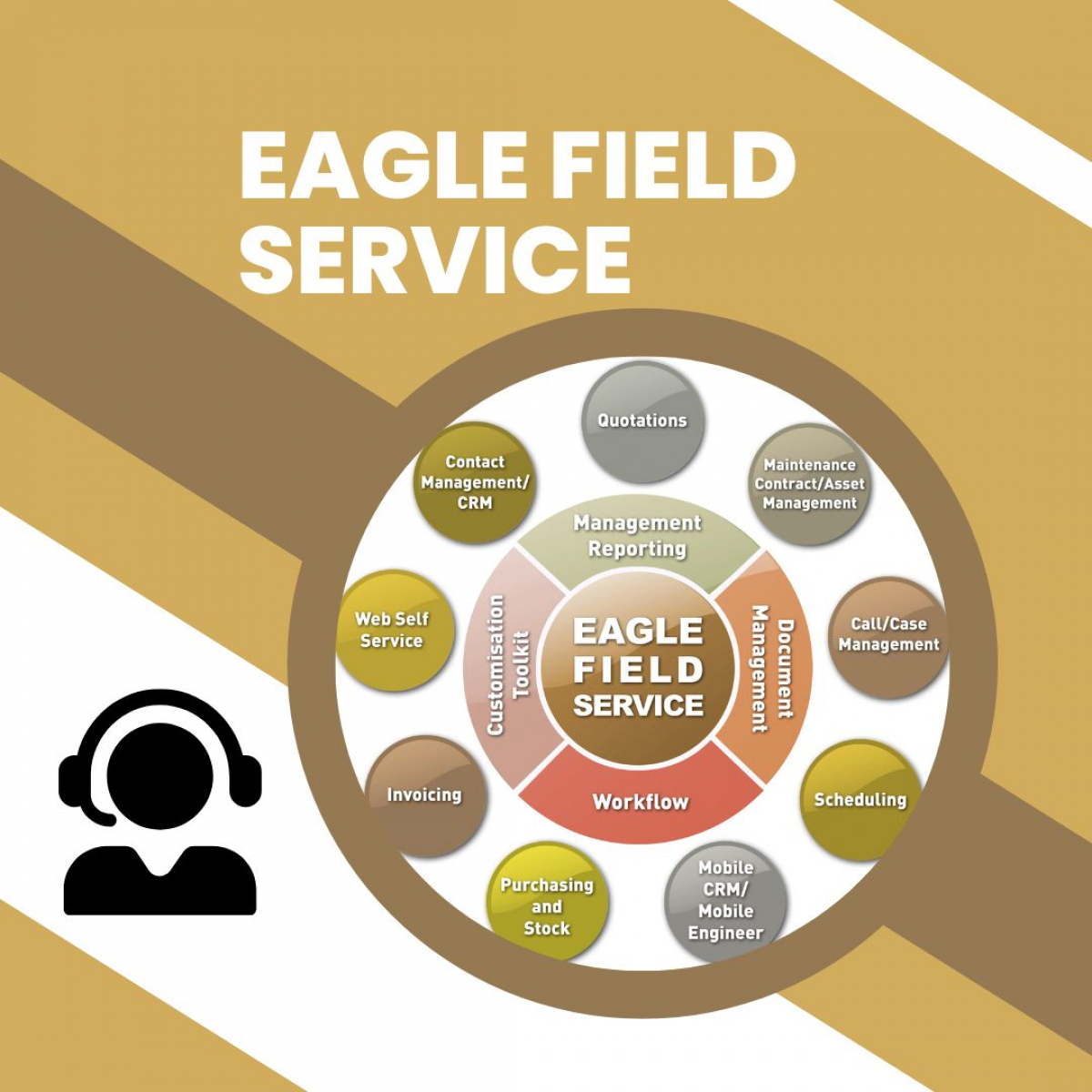 Profitsflow is the Irish partner for Eagle Field Service, the award winning software solution from Exel Computer Systems plc of Nottingham.  We provide the tools to enable field service companies all over Ireland, suitable for companies employing from five to five hundred engineers.
Over the coming months, we have scheduled a series of webinars geared at field service companies looking to start the process of selecting an integrated software solution.  These webinars are a great way to familiarise yourself with many of the questions you'll need to ask during the field service software selection process, without the need to commit the time required of a full scale system demonstration.
All it takes is 20-30 minutes, the webinar is delivered online, so you don't even have to leave your office!
Examples of the extensive functionality included with Eagle Field Service software include:
Warranty Control
Planned Maintenance
Call Logging & Escalation
Engineer Scheduling
Engineer Skills Matrix
Job Costing
Invoicing
Stock Management & Purchasing
Document Management
Quotations
CRM Module (Optional)
Accounts (Optional)
Integrated Workflow
Audit Trail
Web Self Service Module
Comprehensive Contact Management
Multi-Language
Integration with MS Outlook